zinc plating
SWS Manchester provides customers with a cost effective alternative to their metal corrosion protection.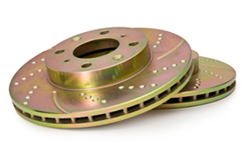 Zinc electroplating at SWS applies a variety of finishes for additional corrosion protection; the two most common finishes being zinc and clear passivate and zinc and yellow passivate.

Zinc plating clear passivate will render an imitation bright chrome finish but the added protection is not as resistant as the yellow/green iridescent alternative.

Zinc is electronegative to iron and thus gives excellent corrosion protection to iron/steel metal components particularly in urban and industrial environments. In recent years zinc electroplating has made rapid strides and is now used extensively for finishing and protecting all manner of iron and steel parts including castings, forgings, sheet steel pressings, steel sections and fastener systems.

Zinc electroplating is usually in the range of 3 to 25 microns thick and costs are relatively cheap when compared with electroless nickel plated parts. However, zinc deposits are generally inferior to their more expensive counterpart from the performance in service viewpoint.

Hot dip galvanising (molten zinc immersion coating) is a form of zinc deposition still employed almost exclusively in the manufacture of industrial, constructional and domestic goods that requires a thicker coating to withstand hard wear for many years. However, lighter component, threaded fasteners and metal components holding tight tolerances are unsuitable for galvanising by the hot dip method so zinc electroplated finishes are the ideal solution and offer the best corrosion protection.

Zinc deposits on certain metal components, particularly high tensile steels, need to be de-embrittled in a heat treatment oven after zinc plating to remove hydrogen gas entrapment in the surface of the electroplated product. This brittle nature, introduced by the zinc plating process, may cause failure or fracture of the metal components in subsequent service and must be removed as part of the after plating process.

All these services are completed 'in house' at our Trafford Park site in Manchester.
If you require further information about our zinc plating services or need advice about the treatment of metal components please contact our Manchester based office on 0161 872 3569. Alternatively, get in touch via our contact us form.